LEAH CARLESS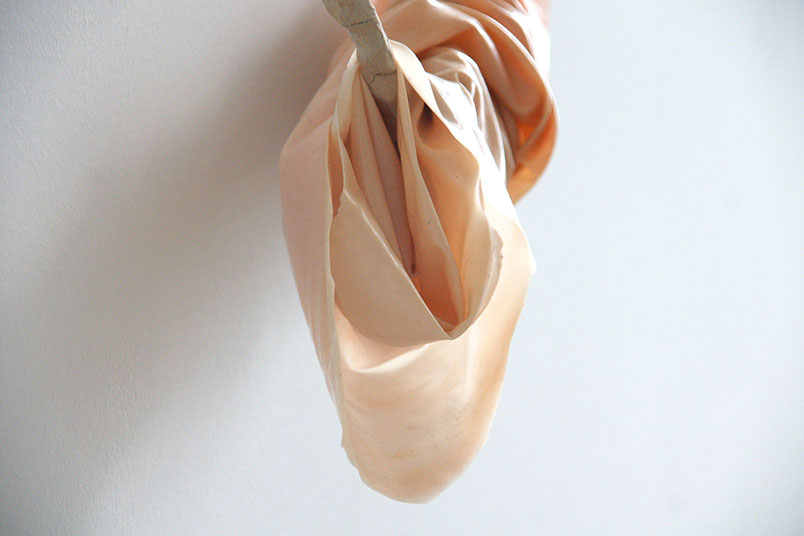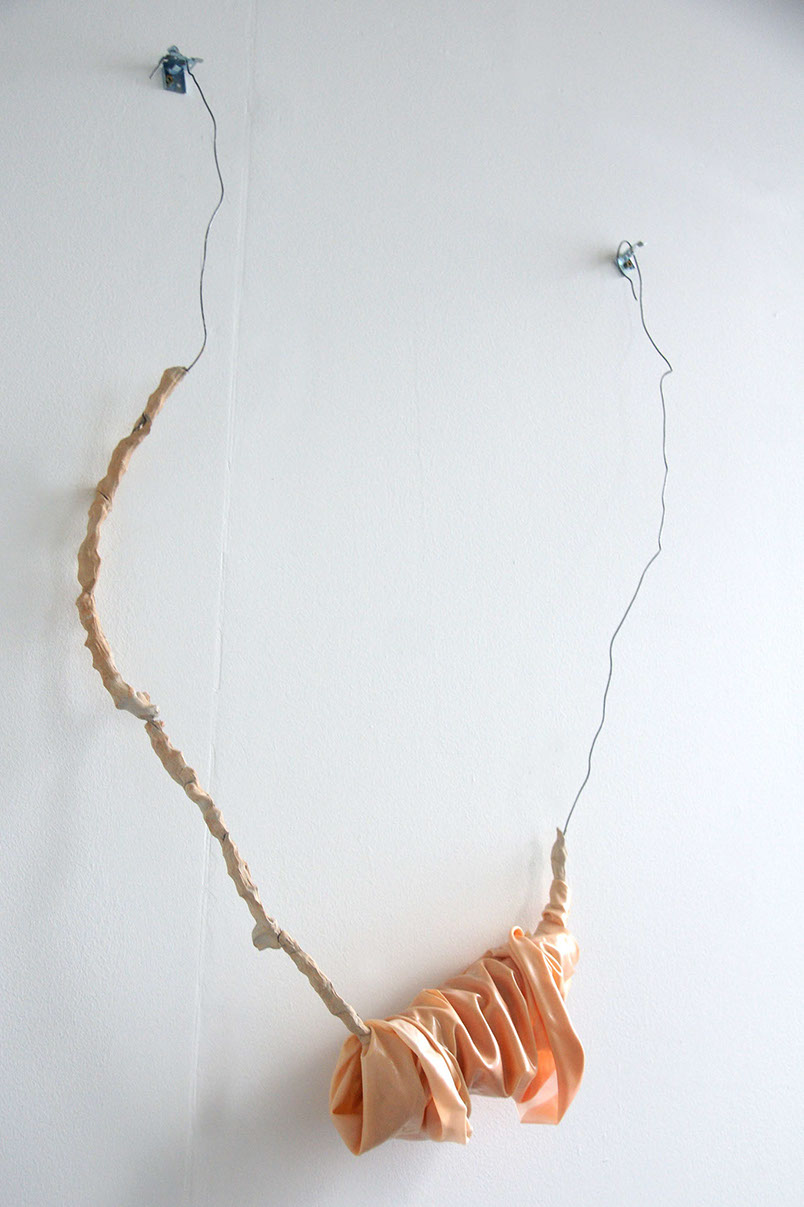 Hand on Heart. Silicone, hand squeezed zunfired paper clay, liquid face cosmetics, steel wire, steel wall fixings. 2017
Full to the brim (II). Poured and pigmented silicone, studio remnants of plaster and silicone, polythene microbeads, eggshells, insulation foam. 2016
Photo credits: KH7 Artspace and artists own.
Full to the Brim (I). Poured and pigmented transluscent silicone, studio detritus and remnants from previous works. 2016
Photos Credit: Copperfield and artists own.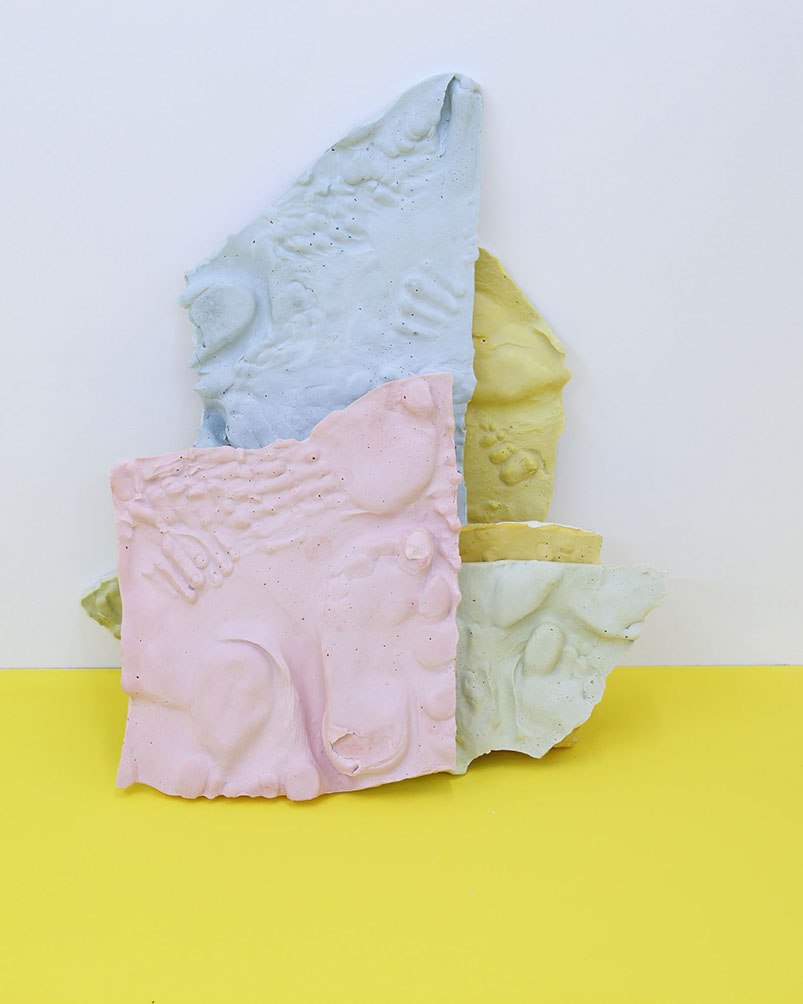 Fillers. Cast jesmonite, pigments. 2016
Photo Credits: Division of Labour, London and artists own.
Range. Cast Jesmonite, white pigment. 2016
Contour Ebb. Pressed unfired clay, steel trunking. 2016
All skin. Digital c-type print on aluminium. 2016
Live Young. Manually manipulated aluminium sheet, cast microcrystalline Wax. 2016
Contour spill. Bisque fired clay, silicone, pigments. 2016
Oh kappa. Digital Print on Soft Sheen Lycra, Rubber Bands, Weights. Camden Arts Centre. Collaboration with Mette Boel. 2016
Sunburn. Unfired clay, Silicone, Pigments. 2016
Black Swan. Heat Treated Bronze, transparent bra strap. 2016
Installation View. The Kiss, Blyth Gallery, London
Photo Credit: Dominic Tschudin
Flatties. Pressed paperclay, pigmented silicone, cardboard box. 2016
Untitled. Digital Image. 2016
Graft. Turned London plane branches, silicone. 2015
Other People's Hair. Human Hair Collected Locally and sorted into colour. Flocked onto the base of 4 pillars in the gallery from a light to dark gradient. 2015
Birmingham Show, Eastside Projects, Birmingham
Photo Credits: Stuart Whipps and artists own.
NAWM Bursary Show, Grand Union, Birmingham. Installation Shot
Photo Credit: Grand Union
Modules. Reclaimed Oak Architrave, silicone, tumble dryer lint, cast resin, cast plaster. 2014
NAWM Bursary Show, Grand Union, Birmingham
Photo Credits: Grand Union and artists own.